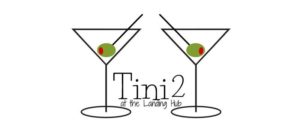 Book Your Event in Tini 2 at The Landing Hub

The Landing Hub Event Space offers a truly amazing setting for any event!
A great place for Bridal groups to prepare for the big day.  One huge space, for all the things that make the party sparkle.
The perfect venue for your next birthday or anniversary party, bar or bat mitzvah, family reunion, high school reunion and more.
Training & Networking Retreats
Bring your team into an environment where their creativity and willingness to accept new information will be at its peak.
Traveling to the area to participate in a Dog Show at Purina? We have all the accommodations that you will need!
There are only 365 days in the year, and the options can be overwhelming, so we want to share with you some of our favorite local venues and vendors.  We have friends and fellow businesses in the area that can offer you a beautiful venue, a memorable experience or valued service.  Just click below to check them out.
Already set the date for your wedding at one of our preferred venues?
Interested in discussing private hotel booking or room availablity?